Our restaurant "La Cucina de La Forra"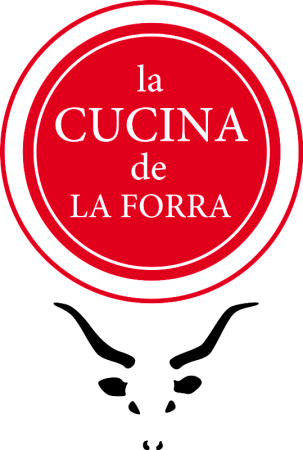 Starting from this year  La Cucina de la Forra will be managed personally by the farm's owners with the aim of offering a truly authentic, Tuscan dining experience.
Many of the ingredients used in the restaurant will come from the farm itself, including organic, extra virgin olive oil, red wine "Rosso Galeffi"(a blend of 90% Sangiovese and 10% Canaiolo) and meat from Maremmano cattle, which graze on the estate's 50 hectares of green hills.
The use of locally produced "0 Km" ingredients, including "in season" fresh fruit and vegetables is of particular importance and whenever possible the restaurant menu will show the names of the individual suppliers.
The restaurant, set amidst the beautiful Tuscan countryside, will offer a calm, relaxed atmosphere because in our opinion eating well means taking time to really savour the food and where the staff will be happy to discuss the menu and its ingredients with guests.
Come and discover more … we look forward to welcoming you!
Special services for the guests of our farmhouse: 
The guests of our farmhouse can book in advance breakfast or  half board. It is also possible to book a light lunch during the summer, served close to our swimming pool or to have single dinners also à la carte.
RESTAURANT LA CUCINA DE LA FORRA
email: ristorante@laforra.it 
Tel. +39 055 966738