Equestrian tourism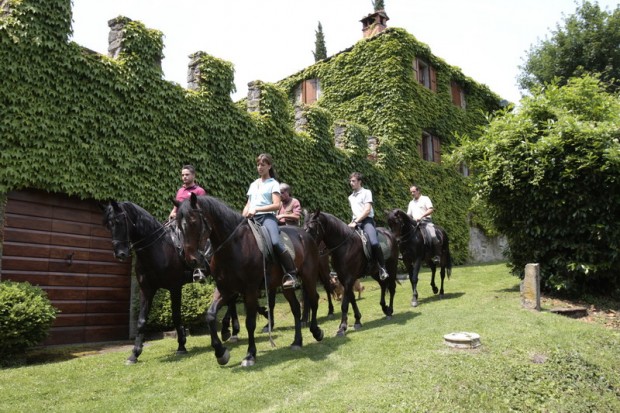 Our Riding Club is ideal for countryside and horse riding lovers who wish to spend a great time in close contact with nature.
For children, beginners and all those who have never tried horseback riding as well as for riders who simply want to improve their technique, it is possible to book riding lessons with our qualified FISE instructor.
Experienced riders (if over 14 years) can book guided horseback tours through the picturesque and extremely suggestive surroundings of our farmhouse. It is possible to bring your own horse or rent one of our animals.
Our riding club features several boxes, large paddocks one open-air riding arena and one covered riding arena.
In our farm we have also a large group of typical Maremma cows, reared in accordance with the traditional manner. Upon request with a certain limit of time it is possible to participate in the working activities of our Maremma cowboys, the "butteri", learning some basic skills and secrets of handling with these animals.
Since about 3 years our farm has established a contract of exclusivity for Italy regarding the training and selling of the Lusitano, the Portuguese horse breed, coming from the famous Portugal stud of João Lynce.