Activities on site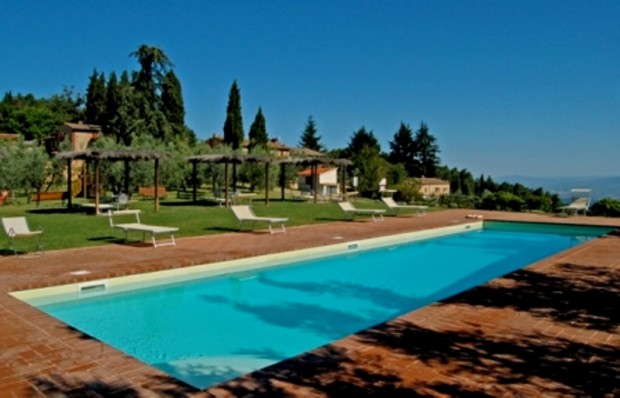 La Forra is the ideal place for lovers of the equestrian tourism. Our equestrian centre has a suitable structure that allows horse lovers to spend wonderful moments in close contact with nature.
For children, for beginners or for those who simply want to improve their riding technique, we offer riding lessons by F.I.S.E. certified instructor at all levels.
For the more experienced there is the possibility to book guided rides in the beautiful surroundings of the Chianti countryside.
We have boxes and large paddocks, one covered riding-place and one open-air riding area.
You can relax in our great garden with swimming-pool ( 14 x 5 m – depth: 1,10 -3,5 m) and barbecue, while your children enjoy the little playground. Several free-time facilities like a tennis court are at your disposal. Lovers of trekking or mountain biking will find a lot of interesting lines of the Italian Alpine Club. In addition we have a special service for all our guests who want to discover the surrounding area by a guided biking tour: La Forra has an excellent collaboration with a professional and fully licensed bike tour company organising guided tours through the wonderful landscape surrounding our farmhouse. The breathtaking adventures may be full day or half-day tours with various destinations and sightings.